About Me
Name's Bosley… Jonathan Bosley. I'm an interactive & web developer.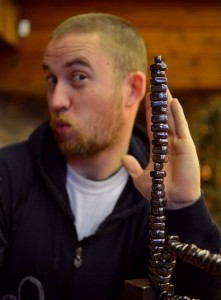 I'll bet that you don't want me to bore you with all the gory details of my qualifications, experience, programming languages spoken, or any of those sorts of things. If that was what you were interested in, you would probably just be looking through my portfolio or studying my resume.
That being said, let me tell you a little about me. I am currently employed at the advertising agency Brand Agent in Dallas, TX. My focus here is CMS development and responsive design/development. I love my job and am not actively seeking work; however, I am always interested in collaborating and connecting with others, so interact with me here or through one of my social networks. I may also be convinced to work freelance if it were the right project.
Finding creative solutions to interesting challenges is one of my favorite things to do. While it usually tends to manifest itself through some type of coding problem and solution because of my job, I am interested in problem-solving in many other aspects of life. So, even if you're not a developer, or are in a completely unrelated industry, I still challenge that collaboration can help anyone reach their goals – so get in touch!
No person or industry is so compartmentalized that there aren't areas of overlapping interest even if it's just conceptual.